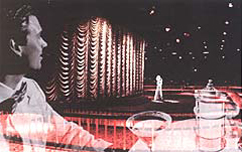 © The Annenberg Center for Communication,USC
Photo© USC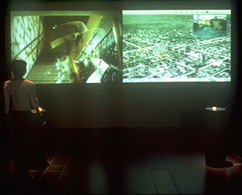 "Tracing the Decay of Fiction: Encounters with a Film by Pat O'NEILL" (2002). Interactive DVD installation.
This work is set in the present day, in a once grand Los Angeles Hotel that is now in transition between respectability and ruin. Users wander through the mysterious spaces of the abandoned hotel and interact with the ghostly traces of the people, events, and personal histories that are imbedded in those rooms.