Open a picturebook and see your imagination leap out of the page!
"Paper Interface Exploration" *New work
2006
ISHIGURO Takeshi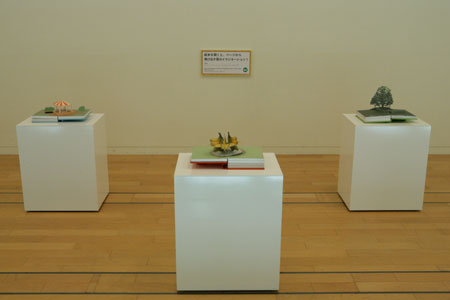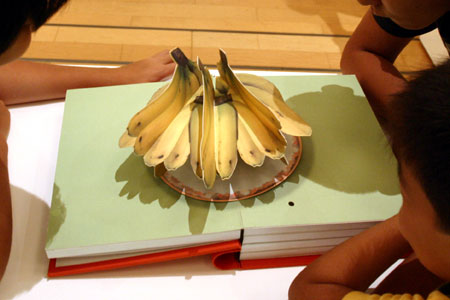 Books come in all shapes and sizes: there are big books, small books, books made from cardstock, books made from paper. Then there are books with pictures that jump out at you and move as you turn the pages. Or what about books with fabric in them, or that make noises? Wait, are all these books too? Most certainly! There's a whole world of picture books full of amazing tricks and devices out there. Imagine if you could combine these with new technology to make picture books that had REAL(?) things leaping out of the pages? Welcome to our picture books of the future. They can't wait for you to turn their pages.