How big or small? A wonderland inside a tunnel.
"Gulliver Tunnel" *New work
2006
plaplax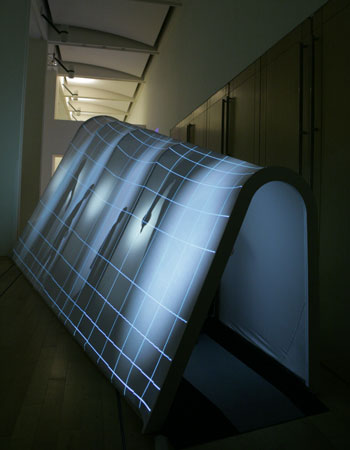 Coming out of a tunnel means entering a different world, but what's it like inside a tunnel? Perhaps there is another world there too, completely different to the world outside. This tunnel links the world of adults and that of children, giving children a glimpse of the grownup world, and grownups a chance to return to the world of childhood. Just as Gulliver traveled between the worlds of people larger and smaller than himself, and in the process discovered much about his own world, passing through this tunnel and viewing the surroundings from various perspectives, you will encounter scenes as you've never seen them before. The end of a tunnel always brings an unknown world.