Become a moving billboard using two-frame animation!
"Flip-Flap Animation Studio"
2003 -
Trigger Device+FUYAMA Taruto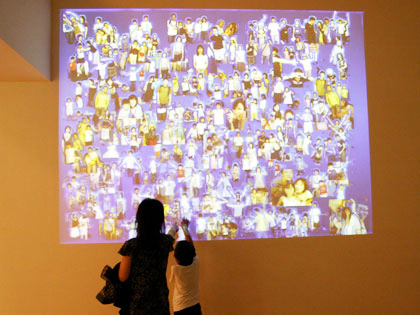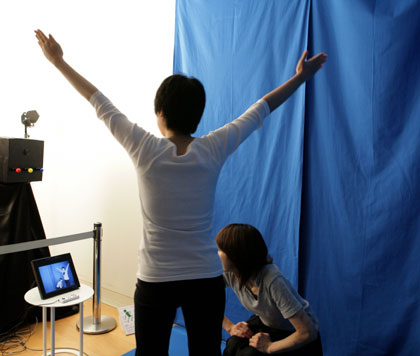 Just two frames is all it takes to create a splendid piece of animation. Because the frames are viewed alternately in quick succession (i.e. pata-pata), this is known in Japanese as "pata-pata" animation. At our photography gallery, you can use your own body to make a simple animation of this kind. First, pose against a blue screen backdrop for the first shot, then alter your pose for the second shot. This completes shooting for the animation, which will immediately appear on the big screen. Your animation will remain on screen, so by the time 20 people have done their filming the screen is crammed with "pata-pata" to create a delightful moving photo by which to remember your visit.