Artists' Talk
"SymbioticA × metaPhorest : Exploring Life at Open Space 2"
metaPhorest
(Waseda University BioAesthetics Platform)
IWASAKI Hideo (Professor and the Head of Laboratory for Molecular Cell Network & Biomedia Art at Waseda University), Oron CATTS (SymbioticA), Ionat ZURR (SymbioticA), Lawrence ENGLISH (Room40), MIHARA Soichiro, FUKUHARA Shiho + Georg TREMMEL (BCL), SAITO Hanna, YOSHIOKA Yuki (LAMBDA)
Moderator: HATANAKA Minoru (ICC)
*Also the performance by Lawrence ENGLISH will be held.
Date: February 22 (Sat.), 2014, 2:00pm - [Finished]
Venue: ICC 4F special stage
Capacity: 150 persons (first-come basis)
Admission free
With interpretation (Japanese-English)

Live on the Internet
Event will be Broadcasted on RealPlayer and Ustream on the Internet.
Works
⇒ metaPhorest (Waseda University BioAesthetics Platform) 'BioAesthetics Open Lab.'
| >Details |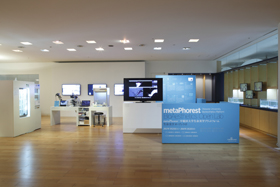 Installation shot: 'BioAesthetics Open Lab.' 2013 #02
photo: KIOKU Keizo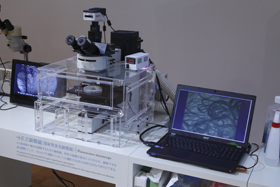 'BioAesthetics Open Lab.' 2013 laboratory instruments
photo: KIOKU Keizo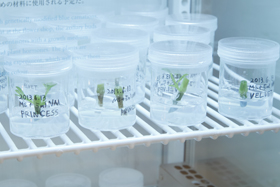 'BioAesthetics Open Lab.' 2013 #01-04
BCL | Georg Tremmel, Shiho Fukuhara "Common Flowers / White Out [In Progress]"
photo: KIOKU Keizo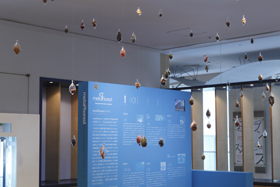 'BioAesthetics Open Lab.' 2013 #01
SAITO Hanna "ManMade Cocoons" 2012–
photo: KIOKU Keizo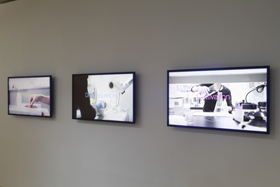 'BioAesthetics Open Lab.' 2013 #02
ISHIBASHI Tomoya + YOSHIOKA Yuki "Revital HgS" 2013
photo: KIOKU Keizo
---
IWASAKI Hideo

Oron CATTS

Ionat ZURR

Lawrence ENGLISH

The scenes of the After Talk

MIHARA Soichiro

FUKUHARA Shiho + Georg TREMMEL (BCL)

SAITO Hanna

YOSHIOKA Yuki

HATANAKA Minoru (ICC)