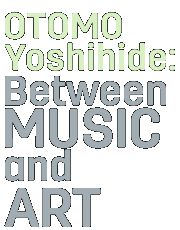 Ensembles Asia Symposium & Concert
[part2] Concert
OTOMO Yoshihide, YUEN Cheewai, dj sniff, Sachiko M, YONAGO Tadashi
Date: Wednesday, February 11, 2015 7:00pm - [Finished]
*Doors open: 6:30pm -
Venue: ICC 4F special stage
Capacity: 300 persons (general seating)
In cooperation with the Japan Foundation Asia Center
Advance ticket: 1,500 yen / Day ticket: 2,000 yen
Ticket sales begin December 29 on 'e+'  [Advance tickets are already finished selling.]
The Day ticket sales begin 5:00pm on February 11. Up to two per person.
Toll-free Telephone: 0120-144199 (Domestic only)
*[part1] Symposium |→ details |
---
Admission ticket is required to see the exhibition "OTOMO Yoshihide: Between Music and Art."
Photography and movie recording are not permitted.
Event will not not be broadcasted on the internet.
profile
YUEN Cheewai
---

dj sniff
---

photo: Jaap Scheeren
Turntablist, DJ, Curator.
YONAGO Tadashi
---

Musician, Trombone player, Pianist, Programmer.