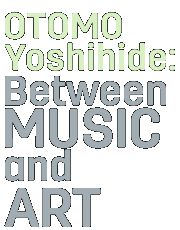 Opening Talk 2
OTOMO Yoshihide, Sachiko M, MOHRI Yuko, YABUMAE Tomoko (Curator, Museum of Contemporary Art Tokyo.)
Moderator: HATANAKA Minoru (ICC)
Date: Sunday, November 23, 2014 2:00pm - [Finished]
Venue: ICC 4F special stage
Capacity: 250 persons (first-come basis)
Admission free

Live on the Internet
Event will be Broadcasted on RealPlayer and Ustream on the Internet.
MOHRI Yuko
---

MOHRI, an artist, was born in 1980. Her main works, shown in Japan and abroad, include "Magnetic Organ" (2003), a three-dimensional piece using powerful magnetism, "Vexations" (2005, joint work with MIHARA Soichiro), a sound installation using compositions by Erik SATIE, and "Bairdcast Media" (2008), a three-dimensional work in which she attached wheels to a printer and made it run.
YABUMAE Tomoko
---

Curator, Museum of Contemporary Art Tokyo.
OTOMO Yoshihide

Sachiko M

MOHRI Yuko

YABUMAE Tomoko

HATANAKA Minoru (ICC)