2010
exonemo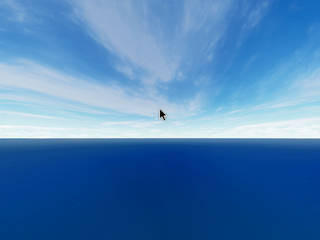 The new art installation by exonemo is presented in this exhibition, which links with their current exhibit titled "Got exists." displayed on the fourth floor.
Space on the other side of the network; territories on the desktop named cursors; a co-ordinate watching the monitor, a.k.a. myself; and today's layered identity created from the combination of such complicated time and space elements-we will create interfaces that disturb ourselves with such divided yet compatible traits. Through this experience, we may be able to come one step closer to "Got."-exonemo

exonemo
Formed in 1996. Art unit by SEMBO Kensuke and AKAIWA Yae, based in Tokyo and http://exonemo.com/. Crossing over freely between digital and analog, the world of computer network and the real world, they reveal the relationship between technology and its users. They work on many experimental projects that create humorous and innovative artworks, depicting the effects of digital media on modern society. "The Road Movie" won the Golden Nica for Net Vision category at "Prix Ars Electronica 2006." Also as part of ICC Metaverse Project, exonemo's recent work "Got exists." is currently exhibited at ICC until February 28, 2010.
Cooperation: Institute of Advanced Media Arts and Sciences (IAMAS)