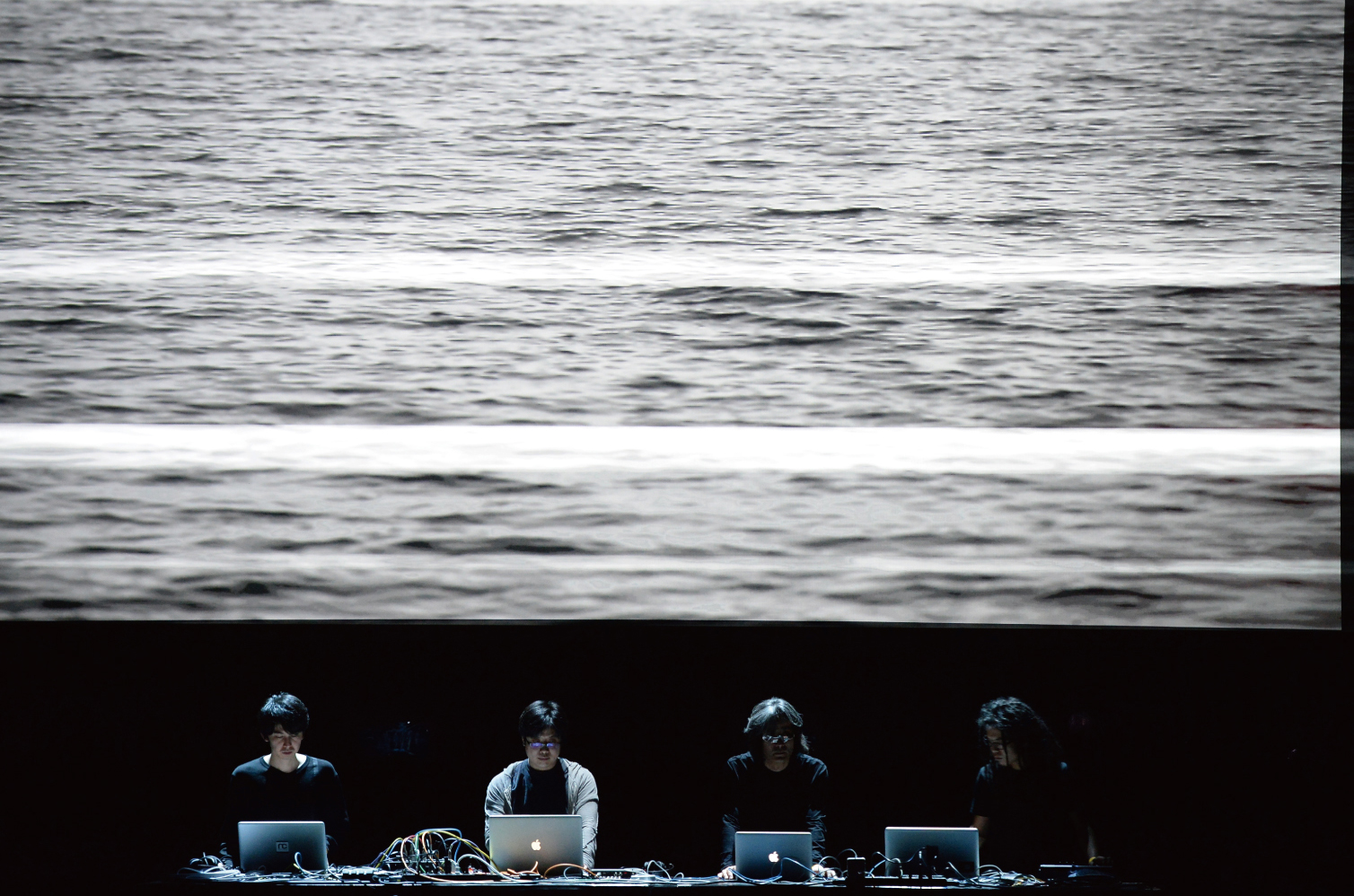 CHROMA concert version, SonarSound Tokyo (ageHa | Studio Coast, Tokyo) 2013 / photo by Masanori Naruse
TAKATANI Shiro, HARA Marihiko, FURUDATE Ken, MINAMI Takuya
Moderator: HATANAKA Minoru (ICC)
Date: May 11, 2016 7:30pm - [finished.]
Venue: ICC Gallery A
Admission Free (First-come basis. The numbered tickets will be issued at ICC entrance lobby from 6:30pm on the day.)

Organizer: NTT InterCommunication Center [ICC]
Co-organizer: New National Theatre, Tokyo
Equipment cooperation: EASTERN SOUND FACTORY Co.,Ltd.
Date: May 21 - 22, 2016 14:00-
Venue: PLAYHOUSE, New National Theatre, Tokyo
Director: TAKATANI Shiro
Performers: YABUUCHI Misako, HIRAI Yuko, Olivier BALZARINI, Alfred BIRNBAUM
Music: Simon FISHER TURNER, HARA Marihiko, MINAMI Takuya
Lighting design: YOSHIMOTO Yukiko
Media authoring: FURUDATE Ken
Conceptual collaboration: TOMARI Hiromasa
Stage manager: OSHIKA Nobuaki
Video technician: YAMADA Shimpei
Video and sound technician: HAMA Satoshi
Video and assistant programmer: SHIRAKI Ryo
Lighting assistant: TAKAHARA Fumie
Voices (in order of appearance) : Paolino ACCOLLA (Aristotle, Leonardo), Mark ROBINSON (NEWTON), Markus THINNES (GOETHE), Alfred BIRNBAUM (WITTGENSTEIN, JARMAN) , U-zhaan (text: YABUUCHI Misako), Jasper FISHER TURNER

Coproduction: Dumb Type Office + Biwako Hall Foundation
Support: The Saison Foundation (international collaboration project 2011-2013)


Tickets: A: ¥5,400 B: ¥3,240 *tax included
The New National Theatre, Tokyo Box Office: +81-(0)3-5352-9999 9
Web Box Office

---