Workshop
Open Reel Ensemble
Lecturer: Open Reel Ensemble (WADA Ei, SATO Kimitoshi, YOSHIDA Haruka, NAMBA Takumi, YOSHIDA Masaru)
Date: Decmeber 1 (Sun.), 2013, 2:00pm - 4:00pm [Finished]
Venue: ICC 4F special space
Capacity: 50 persons (Application required. Participants may be decided by lot)
Application period: November 7 (Thu.) - 24 (Sun.), 2013, 6:00pm [Finished]
Entry fee: free
*Welcome to come and see the workshop.
*This workshop will be held in Japanese.
Works
⇒ WADA Ei (Open Reel Ensemble) "Toki Ori Ori Nasu ver.2: Falling Records" | >Details |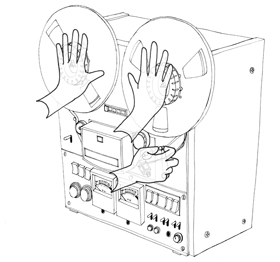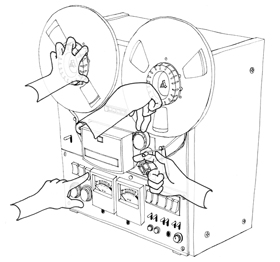 ---
WADA Ei

SATO Kimitoshi

YOSHIDA Haruka

NAMBA Takumi

YOSHIDA Masaru