MAKOTO SEI WATANABE


The Comparative District City
---

(QT Movie, 750KB, 15sec.)
---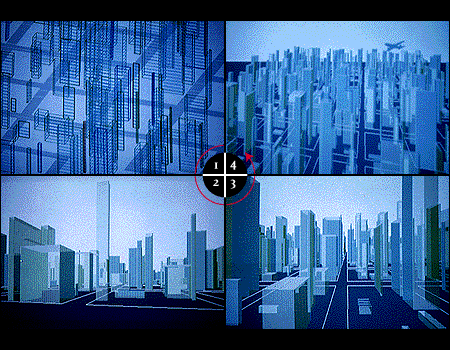 Among the codes applying to the townscape are some that contradict each other. This means the result is not definitive but part of an unending dynamic process.
---
The Comparative District City


The city is governed by multifarious codes, like slope limits and restrictions on blocking sunlight, but each of these codes is established in isolation from the others, practically without any consideration of what results from their combination. The result, in fact, is the cities of today, which are without any order. Why is it that the city is without order despite the presence of numerous and stringent restrictions?
Moreover, out of the unpredictability of what may happen, we add even stronger regulations "just to be safe." The city was originally a place of freedom, and should have been one where restrictions were not necessary. This program examines the compound effects of the codes at work in the city from this standpoint.
We compared conditions in particular blocks by applying interrelated codes to several blocks and then re-applying the comparative results of those tests. By repeating this process,we sought to predict how the townscape would change, with a view to using freer, minimum codes to maximum effect.

FULL TEXT
---

Title Page
---
---