KEITAI-Adventure
Date : July 21(Sat.)-August 11(Sat.),2007[Finished.]
Venue : Tokyo Opera City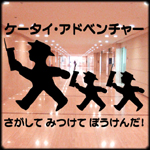 Using cell phones with a two dimensional code reader function, you can walk around the Opera City Arts Shower 2007 event hall and discover Disney characters hidden in two dimensional code at various locations. There will be a special screening if Walt Disney's Jungle Book during the event.
Screening of Disney animation: Jungle Book
Date : July 28(Sat.) -September 2(Sun.) (No screening on August 5(Mon.))
10:30-, 12:00-, 13:30, 15:00-, 16:30- [Finished]
Venue : ICC Theater
Admission free, Maximum seating of 27 per screening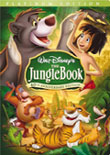 Disney's animation classic Jungle Book will be screened at ICC theater located on the 4th floor, which is the meeting point for KEITAI Adventure.
ICC Open Space 2007
Now through March 9 (Sun.),2008
Closed Mondays (the next day if Monday is a holiday) and August 5(Sun.).
10:00-18:00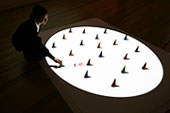 minim++ "KAGE"1997/2007
©KIOKU Keizo
Open Space is open to public and, you can visit café museum shops, rest area, and enjoy 10 media art works. Please drop by after visiting Kids Program 2007.
Open Space 2007
ICC Shop&Café
ICC Café serves Kids Menus including special summer drinks and desserts. We hope you will enjoy them. At ICC Shop, the visitors can purchase ICC catalogues, books, CD, DVD, picture books, toy camera, and other fun learning materials for kids.

ARTS SHOWER 2007 -Opera City Summer Festival 2007-
Various events, exhibition and musical performance will be held at Tokyo Opera City District (Hatsudai) beginning on July 21(Sat.),through August 11(Sat.). [Finished]
http://www.arts-shower.com/