"un_wiki"
Wayne CLEMENTS (UK)
2006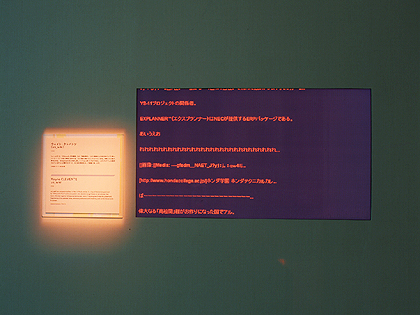 This work exhibits entries that were erased from "Wikipedia", the free online encyclopedia that is constantly being updated through contributions from an unlimited number of individuals. On display at this exhibition is a specially produced Japanese edition.
Original website on the artist's domain
*Japanese version of "un_wiki", produced for this exhibition, is accessible in the Japanese page.
[Finished.]
Japanese localization : FUKUI Yu